HighRise™ Folding Rear Entry Step
HighRise™ Folding Rear Entry Step
The HighRise™ Rear Entry Step designed by RETRAC™ will make your loading/unloading procedure faster and safer while putting less strain on your body! The entry step is made of 7-gauge steel with a grated top to ensure that maximum traction even when wet and in other adverse conditions. 
Need Some Help Getting Up Into Your Trailer? We've Got Your BOOST!
RETRAC™ engineers designed the entry step to incorporate a high-weight capacity, steel retractable combination step that attaches to any 4 foot bumper beam in the rear of your tractor trailer. 
Rear Entry Step Product Features
Grate steel for maximum boot traction
A Universal design to attach vertically to any 4" bumper beam
600 lb weight capacity
A counter-balance enables automatic stowing 
More efficient, Safety Focused
Installs with 4 bolts attached to 4" bumper beam
Product Parts Are Assembled in the USA!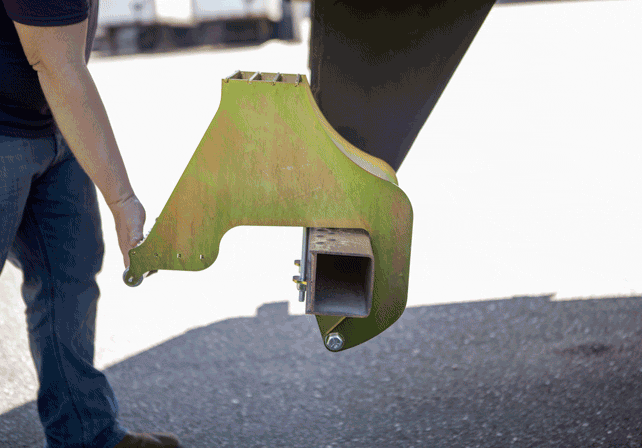 The Install Process Is Fast & Easy!
Step 1: Install the HighRise rear entry step on a 4" bumper beam and fasten with the included 4 bolts in the kit.
Step 2: That's it! Fold it down whenever you need access.
Step 3: When you're done, fold it up for easy transportation. 
*If you forget to disengage, RETRAC™ has implemented an auto-stowing roller mechanism. 
Spec Details
Minimum pocket size 12.8″ wide x 12.25″ deep from the back of the bumper in stored position (15.75″ needed from bottom of bumper to deck)
MS Foster ships fast and stands behind our product quality!
Call 
1-219-444-0961
1-888-452-4053 (US Toll Free) 
We Have Factory Direct Product Pricing!